Exercise has been linked to dozens of health and mental benefits, yet — many skip working out! The 75 Soft workouts encourage you to find something you enjoy doing. This approach helps you stick with exercising long term.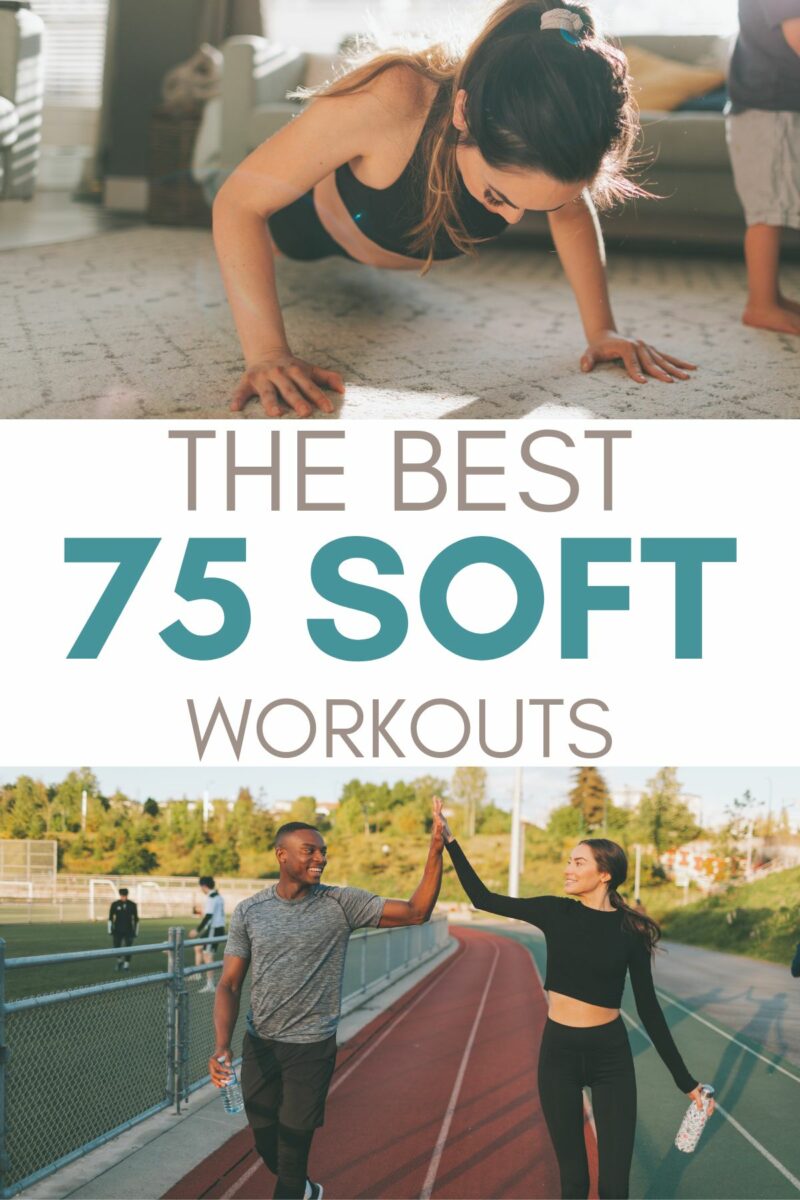 If you're looking for a new workout program, we have been fortunate enough to be partners with BODi.
*BODi is not affiliate with 75 Soft or 75 Hard.
Can you do any workout on 75 Soft?
Yes, you can do any workout with the 75 Soft. It is recommended to do your favorite type or types of workouts 4 times a week for at least 30 minutes.
BODi Overview
BODi gives you access to stream thousands of workouts anywhere!
The fitness streaming service offers a workout for everyone!
They have strength, cardio, yoga, HIIT, cycling and much more!
If you're new to Les Mills, you may also like this Beginners Guide to BODi!
Our Favorite 75 Soft Workouts
If you decide to use BODi for your 75 Soft challenge, we highly recommend LIIFT4 if you have several pairs of dumbbells or 21 Day Fix if you don't.
LIIFT4 focuses on strength training with HIIT mixed into the workouts. Every class also includes core work.
21 Day Fix is a classic for a reason. Every day Autumn is challenging you in a new way — combining strength, endurance, and flexibility training into one.
75 Soft Workouts FAQ
What is the difference between 75 Hard and 75 Soft?
The main difference between 75 Hard and 75 Soft is the overall intensity and rigidity in the rules.
With the 75 Hard, you have to complete multiple workouts a day, everyday, and one has to be outside. You also can't miss a workout or "cheat" or you start back at Day 1.
Both 75-day challenges have a personal development and meal plan aspect to them.
The 75 Soft's meal plan guidelines are more generous, and you also get more rest days on this challenge.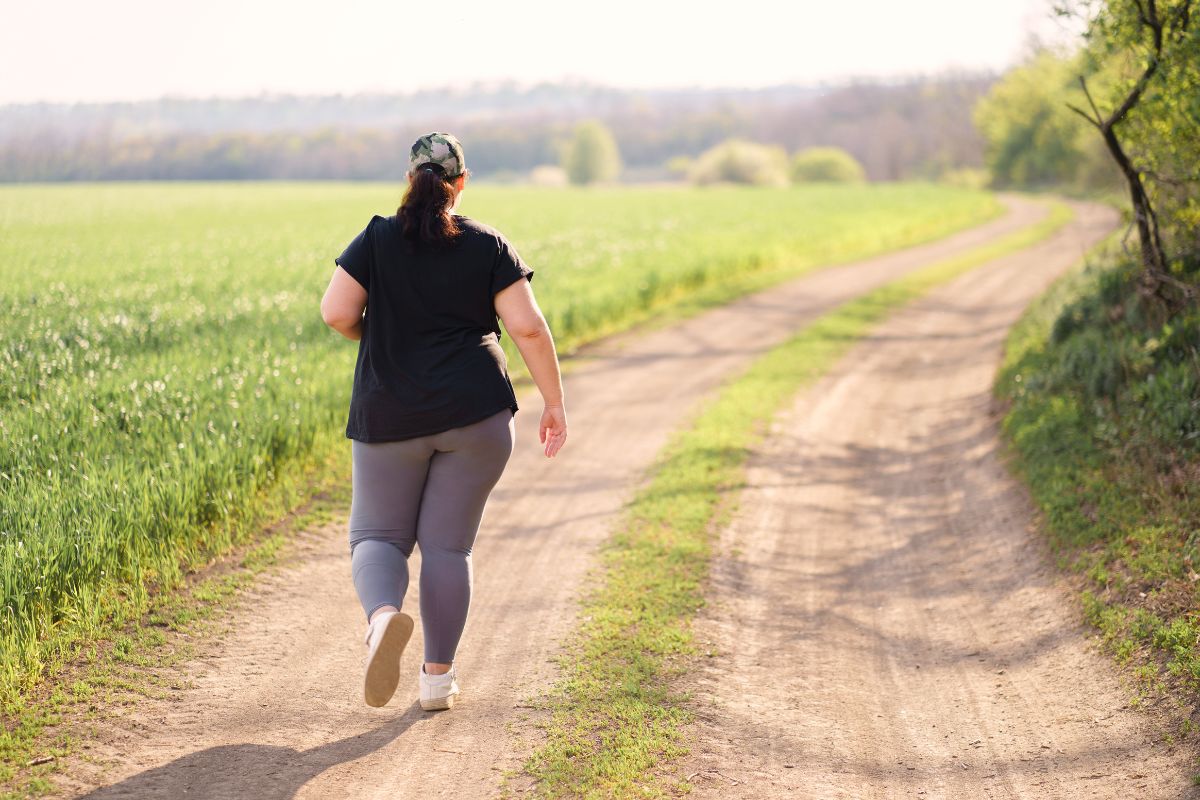 Do you workout everyday on 75 Hard?
You have to workout everyday on the 75 Hard. You must complete two 45-minute workouts per day, and one of the workouts has to be outdoors.
How long are the workouts for 75 Hard?
Each workout is 45-minutes each day. Since you are "required" to do two workouts, you'll be excising a total of an hour and a half day.
How often do you workout with the 75 Soft?
It is recommended to exercise 30 minutes 4x a week on the 75 Soft.
Challengers can always add on more, but there is not a bonus for doing so.
You can also work out indoors or outdoors; it doesn't matter.
What counts as a workout?
For both the 75 Soft and 75 Hard, you can choose any workout you'd like.
This includes lower-calorie burn options like walking, yoga, pilates, or flexibility work.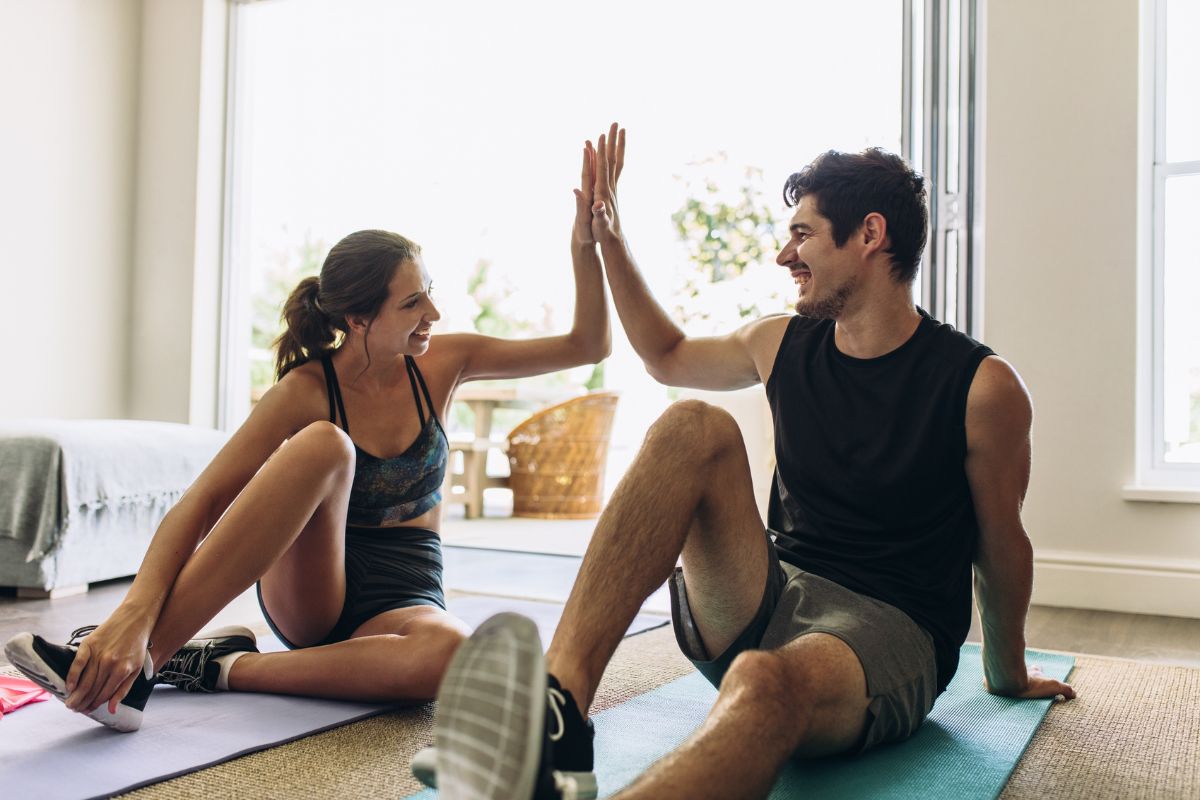 Can you have a rest day on 75 Hard?
Nope. I mean, you should. But on this plan, you don't get a rest day. Zero compromise.
Final Thoughts on the Best 75 Soft Workouts
The best 75 Soft workouts are the ones you can commit to over the long run!
You don't have to be super sore, commit to crazy cardio bootcamps, or feel like you're going to be sick to see results.
Find something you really enjoy doing— maybe even invite a friend along to workout with you!
Whatever workout you choose, we'd love to offer our support.
You can join our private accountability group on Facebook here or by searching 75 Soft with Kim and Kalee on Facebook.